Keynote Speaker  |  Entrepreneur  |  Women in Tech
Inspire and inform any audience with Beth's action-packed keynote series.
Beth Trejo is a speaker, podcaster, trailblazer, and founder of Chatterkick, a digital marketing partnership with a global reach. Beth has been featured in USA Today, Yahoo, Business Insiders for being on Comparably's list of the Top 50 CEOs for Women two years in arow. Beth was also Women Aware's 2018 Women Helping Women recipient for her work in promoting women in the tech and entrepreneur space.
Beth launched Chatterkick with three goals in mind:
Do social differently

by expanding how businesses connect and relate to the people that ultimately define their success.

Advance the role of women in tech

to create real change in the community.

Have a blast.

Because everything—from strategy to results—gets better when you love what you do. (And she does!)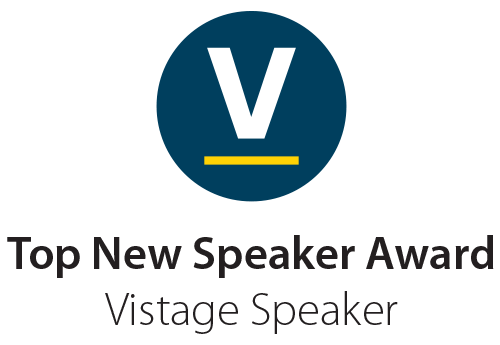 Rated for Quality of Delivery
Rated for Quality of Content
The Team Trail: Surrounding Yourself With People Who Will Push You
The Push And Pull: The Balance That Will Catapult Your Business
If I Built My Tech Startup Over Again, I'd Do These 5 Things The Same
Building Your Business: When To Stick With It And When To Pivot
3 Barriers Every Entrepreneurs Struggle With
Answer These 4 Questions To Find Out Your Competiive Advantage
5 Ways You're Sabotaging Your Startup
3 Ways To Get Innovation To Be A Top Priority
The Right Way To Incorporate Innovation Into Your Employee Retention
The Biggest Obstacles To Innovation In Large Companies
How My Startup Went From A Team Of 3 To A Team Of 25
Use These 3 Creative Incentives To Grow Innovation In Your Sales Team
Innovation Doesn't Have To Be Expensive: Four Ways To Get Started
Making Your Own Seat At The Table: How I Built, Sold, & Bought Back My Business
Startup Culture: 4 Ways Women Can Win
Why Being Nice Makes You A Better Leader
6 Ways To Overcome Mommy Guilt Starting My Business
5 Lessons Launching A Startup While Pregnant Taught Me
How A Tech Startup In Iowa Is Champoining Female Leadership
Millennial Moms And The Millennial Mindset
How To Attract The Best Millennial Mindsets To Your Team
Digital Recruitment: 7 Ways To Use Social Media To Recruit Millennials
Generational Differences: Turning The Millennial Myth Into Innovative Influence
Tapping Into Millennial Workaholics
The Profile Of A Generation: How To Get Millennials To Buy Your Services
3 Reasons You're Not Shifting Millennial Mindsets
Social Media ROI: The Metrics That Matter For Tourism, Chambers & Communities
Six Hacks To Using Social Media For Economic Development
Improving The Quality Of Life In Your Digital Community
Career, Community, And Cause: The Three Things Your Employees Really Want
How Activating An Iowa Community Grabbed The Attention Of A World-Renowned Brand
Rebuilding Your Brand Community After A PR Crisis Gone Wrong
6 Ways To Get More Fans, Leads, And Customers With Facebook Ads
5 Things Your Business Must STOP Doing On Social Media
Referral Talk: How To Mine The Gold Of Reviews
4 Steps To Launching Your Employee Brand Engagement Strategy On Social
A New Social Media Strategy Featuring An Old School Mindset
Social Media Is Too Important To Be Left To The Marketing Department. What Now?
Don't see the topic you were looking for?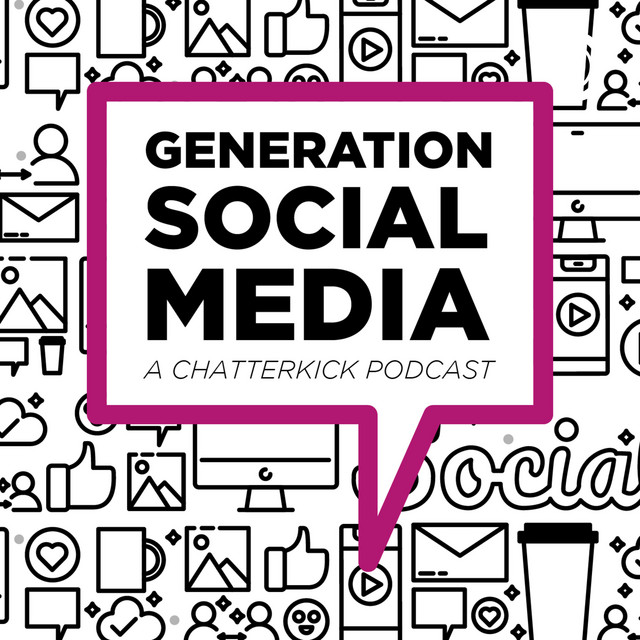 The Generation Social Media Podcast by Chatterkick is a unique look into social media strategy for any generation.
Listen on Generation Social Media's Website
Listen on Apple Podcasts
Listen on Spotify
and more!
Listen to Beth speak about empathy via digital platforms over on the Manage Smarter Podcast!
Listen on Manage Smarter Show's Website
Listen on Apple Podcasts
Listen on Spotify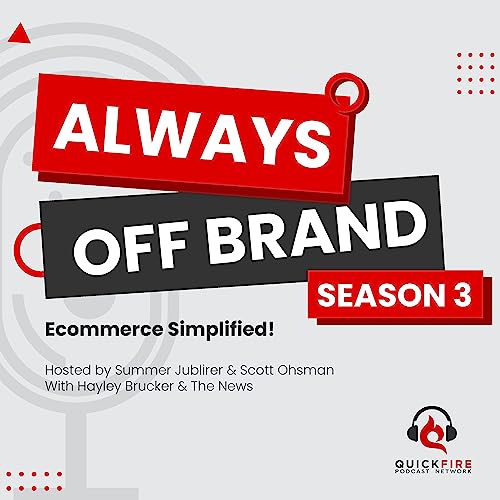 CEO/Founder of Chatterkick Beth Trejo joins the Always Off Brand Podcast and throws out some amazing Juicy Nuggets and just an overall kick ass outlook on Social Media and Women in Technology. 
Listen on Always Off Brand's Website
Listen on Apple Podcasts

"Takeaways you
can actually use"
I've been lucky enough to see Beth speak in a couple of different engagements. She is a true storyteller with a knack for giving real-world advice. You know the overwhelming feeling you get leaving a conference like "I'm inspired but have nowhere to start?" That's not the case with Beth. She shares practical takeaways that help make navigating the digital world less scary for my business.

Beth was a keynote speaker at an event that my business partners and I chose to attend. We were captivated by Beth's story, the trials and tribulations of starting a woman-owned tech company, growing from one to many, landing major clients with award-winning strategies… it's the journey all of us entrepreneurs are chasing; a true showcase of perseverance and bravery! All tales aside, we were activated by her presentation, we knew we needed Chatterkick to help elevate our strategy and are excited to be partnered with such an innovative team.

Beth's session at our event was one of the most anticipated and most talked about from our three-day agenda. Our audience was extremely engaged with her story and felt a bit of relief with her easy-to-understand tips on navigating digital recruitment. We're so excited for the opportunity to have Beth speak to more of our breakout sessions to come.

Beth gave a dynamic presented to our business professional's marketing group recently and everyone was left with many great action items they could implement. Her expertise, guidance and suggestions were appreciated by all who attended.
Looking for your next speaker?