Get Paid To
Live The Dream
We're always on the lookout for innovative, curious, and quirky people to join our band of creative nerds.
Social media changes all the time—and we're usually the first one to know! Our team members don't fear change—they expect it and are quick to adjust.
Our clients trust us implicitly with their brand experience—arguably their most valuable asset. We know how to drive and when to hand over the keys.
We treat every piece of content with care, knowing that at any moment it could tip the scales. That's why we lean on each other for expertise, advice, and a second set of eyes.
We're excited to work in an industry that is constantly revealing fun and better ways to do things—and new clients to help. We know what questions to ask and what answers to look for.
We know better than most the rabbit holes of social media—which is why we rely on strong systems, processes, and team members with hard–core discipline.
Focus on outcomes, rather than problems, and approach solutions with positivity and empathy. More than just completing tasks, we solve problems.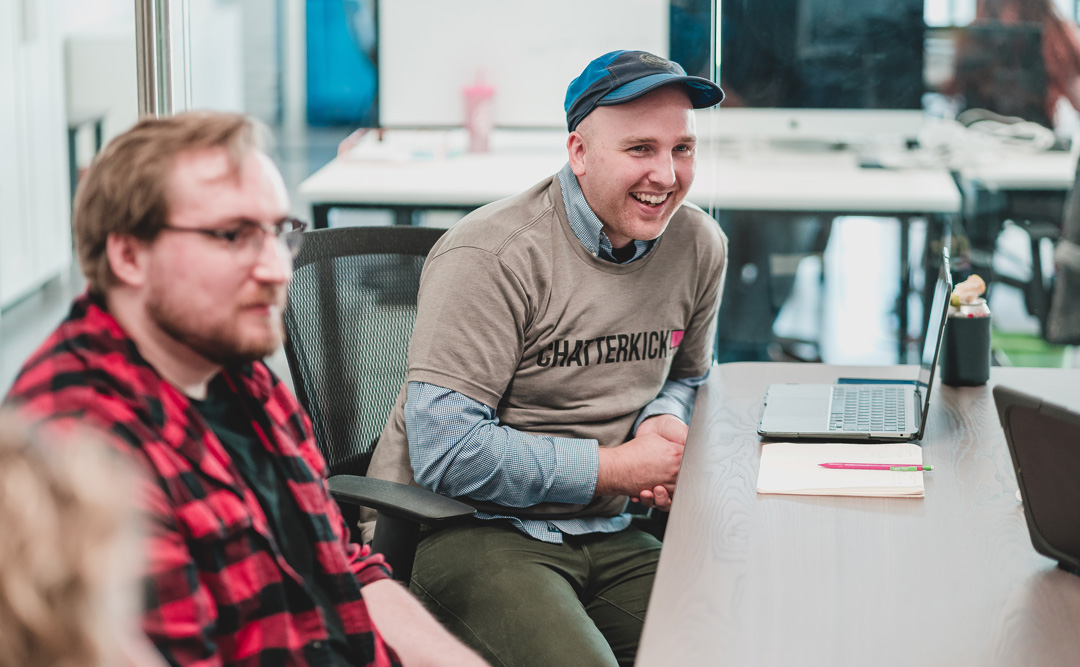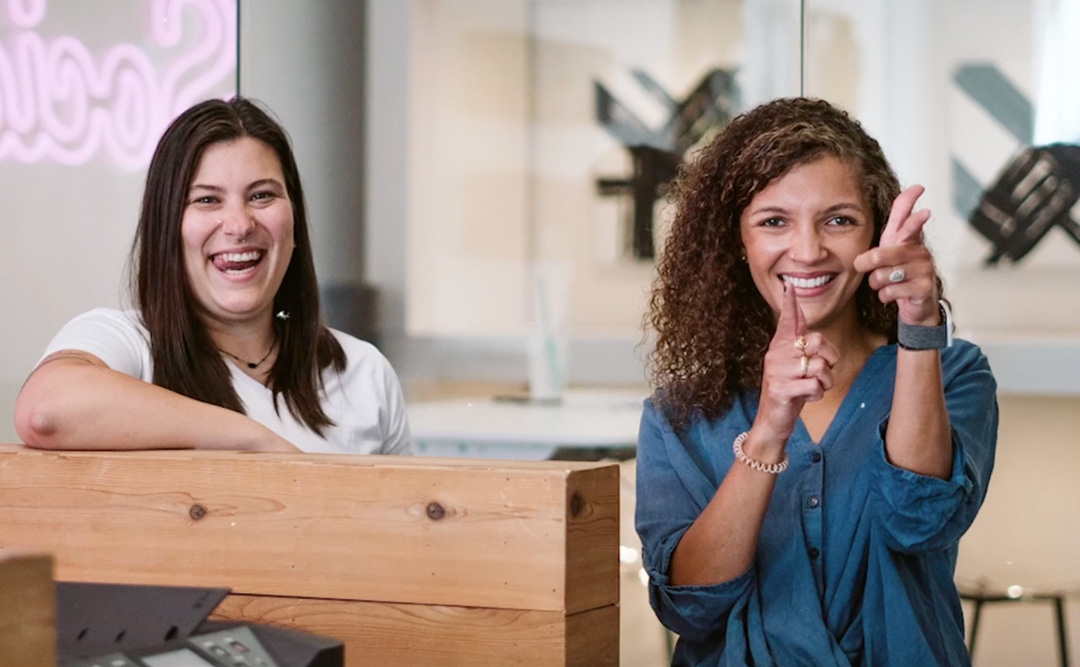 Awesome Clients
We may use digital tools, but the relationships we build are real. Our clients are not only our brand partners, in many cases, they become our friends. They're at the ready to encourage, celebrate, challenge and let us know if we have something in our teeth – like any good friend should.
Remote + Office
As our partnerships span the nation, so are we! Join one of our four offices in Sioux City or Des Moines, Iowa; Baton Rouge, Louisiana; or Sioux Falls, South Dakota. If we're a perfect match, we'll add anyone to our team no matter where they are in the world. We're an Apple company. All of our team members are provided an Apple computer to crush their day-to-day.
Health Insurance
We offer various options for health insurance to all of our full-time employees that includes short-term, long-term, life insurance, dental, accidental, and more! We also provide supplemental insurance so you can find the right covereage for you and your family. We automatically provide a $20,000 life insurance policy for every full-time team member.
Responsible Time Off
Full-time team members can take a break with our RTO (responsible time off) program. This program gives our team the flexibility to take time when they need it. Making time for mental health, family, and space for life's unexpected moments in addition to holidays and sick time is important, so there is no set number of RTO hours. Instead, we encourage our team to take the time they need to support work and personal life in a way that is best for each individual.
Diversity, Equity, & Inclusion
We believe in the importance of an inclusive and diverse team because we believe it's crucial to our success and our client's success. We try to add meaning to people's everyday life by providing human connections in a digital world. This can only be done by a group of people with different backgrounds, expertise, personalities, talents, ideas, and opinions. We have brought on a partner to support our efforts to ensure the team's continued growth and education in the DEI space.
Flexibility
Here is what we know to be true: we are the best when we connect and collaborate, we know that our culture and voice changes with every addition to the team. Our team thrives off of having a flexible work environment. Our flexibility means working smarter, not harder. We want our team members to take the time support themselves, their families and do their best to promote a positive and productive work culture.
401K
We create a culture of growth now but we also invest in your future. Chatterkick offers a discretionary match each year depending on the company's performance the prior year. 
Culture of Help
We get shit done and always make the work something we're proud of. We are humble, self-aware and respectful. Our team is always there to lend each other a hand.
Summer Hours
Summer is our favorite time of the year. From Memorial Day to Labor Day our team leaves at 3:00pm every Friday to spend the summer doing whatever makes us the happiest.
Creative Excellence
We promote intelligent failure, learn from our mistakes, and strive for creative excellence. Our authentic, interactive and innovative approach to content drives our ability to be envelope-pushers, big thinkers, brainstormers, and conversation starters.
Volunteer Hours
Making a positive impact doesn't stop when the workday is over. That's why we set aside company time to allow our team members the opportunity to connect with their communities and give back to the causes that matter most to them.
Family Friendly
We're proud to have earned The Best Place for Working Parents® business designation in recognition of the family-friendly policies and practices we offer to support employees, specifically working parents.
Find a career that works for you!