Put the "social" back in social media
TLDR: Brands are missing opportunities to build trust, maintain a positive reputation, boost sales, and retain employees by not employing a reactive community engagement strategy.  
Imagine you walk into a retail store and see a point-of-sale display highlighting a new product that's available. You have a question, so you flag down an associate and ask them. They stand there and listen, then abruptly walk away without saying anything. 
You didn't get your question answered and you're probably a little peeved at being ignored, so you put the item down and walk out. 
Your next stop for the day is to drop off a form to your insurance agent. You go to her office, hand the form to the receptionist and tell him you appreciate everyone at the agency. Maybe you even tell a story about how you came to be a client and how long you've been working with the agency. The receptionist listens intently and then, saying nothing, makes a heart with his hands. 
It's not offensive, but a little weird, right? 
For your next errand, you stop by a nearby bakery. 
As you walk up to it, you notice the storefront has two windows. One is covered with advertisements for suspicious-looking businesses. The other is graffitied with random yet malicious messages about a local councilperson who is not affiliated with the business at all. The business appears to be operating as usual. 
Do you continue in or do you pause or even turn around completely?
These may seem like extreme examples, but every day we witness brands of all sizes do these things on their social media platforms, which are digital storefront equivalents to their physical locations. 
Responding to social media messages through reactive community engagement is key to building trust and creating a positive reputation. Not only can it help with customers and clients, but reactive community engagement can also assist in recruiting new talent, retaining existing employees and driving sales. 
In 2022, Chatterkick's team of Engagement Strategists responded to over 50,000 client messages. Let's do a deep dive into the seven message types you're likely to encounter and how to address them.
Reactive Community Engagement: Responding to or addressing comments and questions posed on digital media channels. This includes comments on posts, direct messages within social platforms and review management on third-party sites.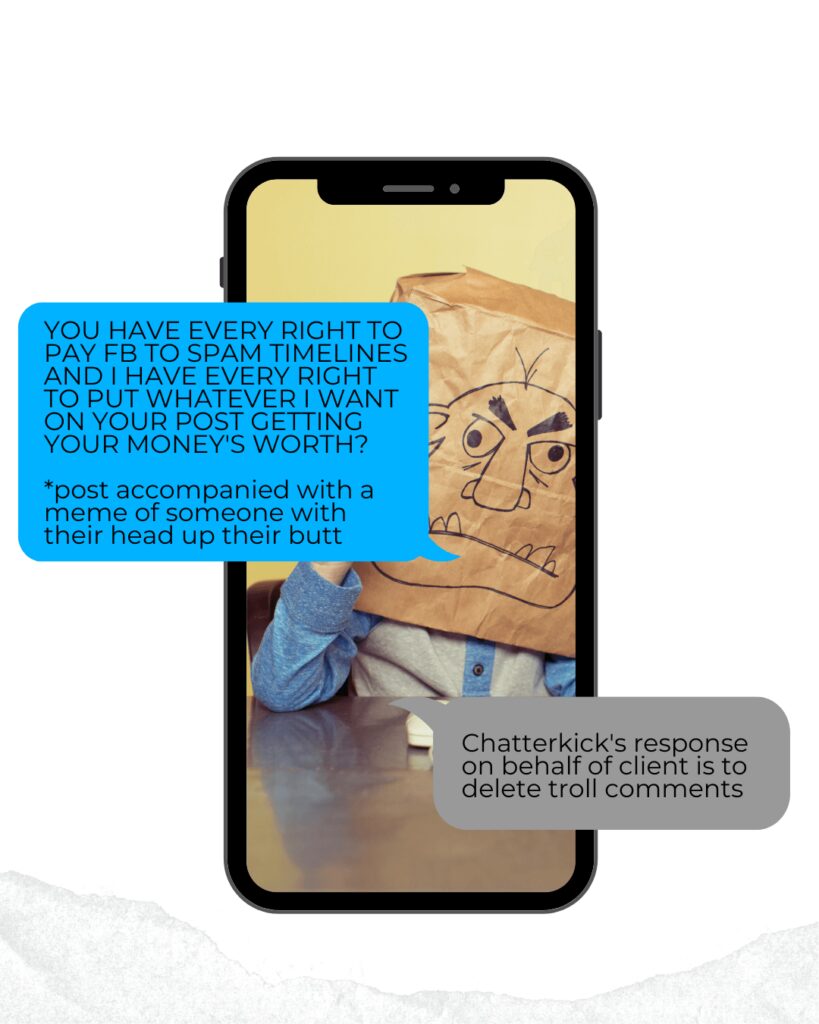 Addressing trolls and spam on social media is crucial for brands to maintain their reputation and credibility online. Trolls are individuals who post inflammatory or off-topic messages on social media with the intention of provoking others and creating disruption. 
Spam, on the other hand, refers to unsolicited and irrelevant messages that are sent to users. 
Both of these can damage a brand's image and drive away customers. Ignoring or failing to address trolls and spam can give the impression that a company doesn't care about its customers or that it condones such behavior. 
It's important for brands to take swift action and respond appropriately to trolls and spam to protect their reputation and foster a positive relationship with their audience.
In the hierarchy of digital marketing, positive comments on social media fall just below a direct referral in terms of import. These are messages from happy customers who've had an amazing experience with a brand. They're like little nuggets of gold for a business, as they showcase the company's ability to deliver a great customer experience. Brands should respond to positive comments with a heartfelt thank you and show customers their feedback is truly appreciated. 
Bonus tip: repurpose positive comments back into content.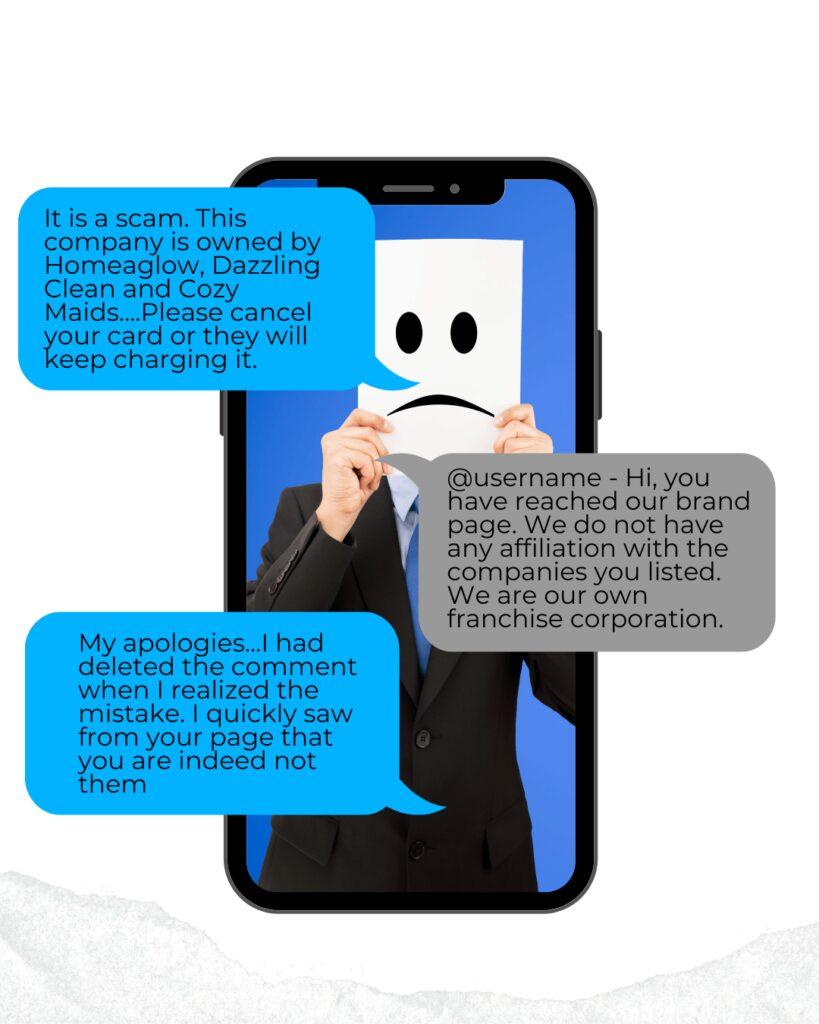 We've all seen the tirades people unleash on social media. Negative comments can be extremely damaging to a brand's reputation if they're not addressed. Brands should respond to negative comments quickly and show customers that they're listening and that their concerns are being taken seriously. If the comment is related to a specific incident, it's best to try and take the conversation into the DMs or offline. 
In some instances, like the one above, people are just angry, looking for a place or person to vent to, but may have the wrong company entirely. By responding to the message above, we diffused the situation and protected the brand's reputation. 
One note: It's important to note the difference between a negative comment and a troll. Troll messages are unrelated to your business or the content you shared. Negative comments are valuable pieces of feedback you should address and learn from.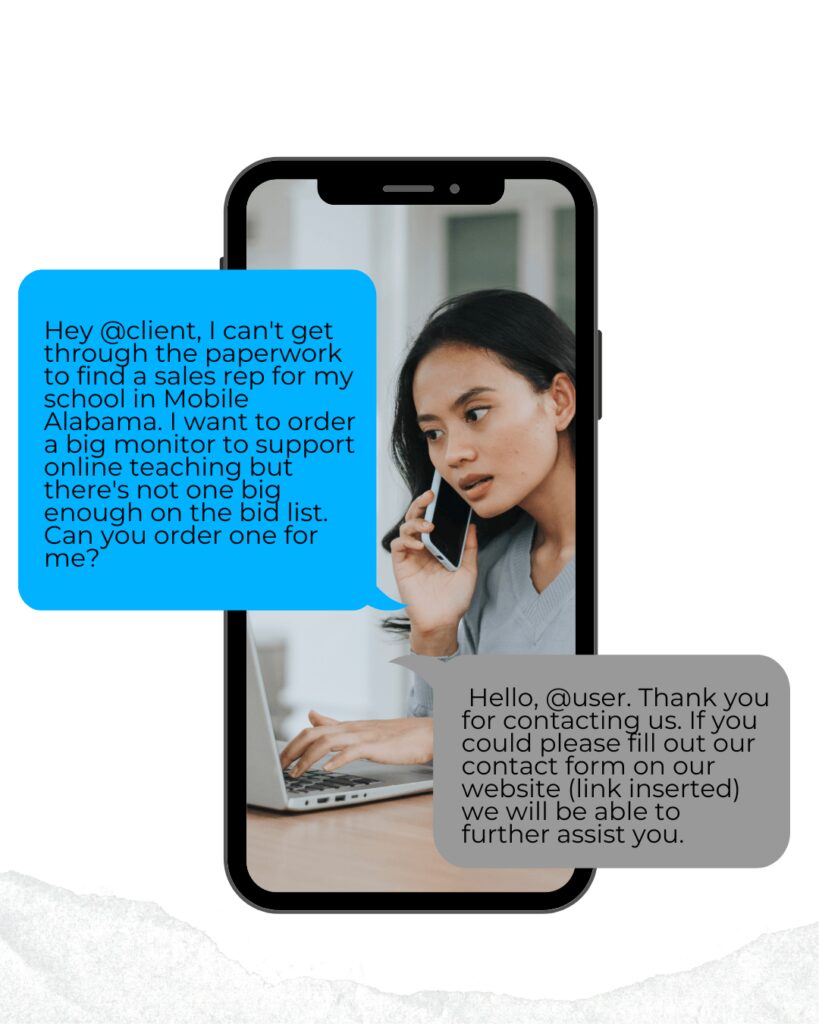 We've seen a substantial increase in the number of questions coming in through social media and not just in DMs. According to Sprout Social, 47% of customers reach out to brands on social media because they have product or service question. These are usually messages from current or prospective customers who are looking for information about a product or service. 
If you are not answering questions on your social media posts, you are missing a sales opportunity. 
Brands should respond to questions promptly and provide helpful information to customers. This can help build trust and establish the brand as a go-to source of information. Savvy brands will also repurpose applicable customer questions back into social content.
79% of job applicants use social media in their job search, and oftentimes, prospective applicants are asking brands questions directly on social media. The messages we receive are typically asking for additional information that we couldn't fit into one social post.  Brands should respond to job applications and acknowledge the applicant's interest in working for the company. Even if there aren't any open positions at the time, brands should keep the door open for potential future hires.
US Hispanics surveyed who saw static ads for products in Spanish were 1.4x more likely to agree they wanted to buy the product compared to those who saw the same ads in English (Facebook, 2016).
One of the fastest and most cost-effective ways to expand your audience is to post content in both English and Spanish. If you post in Spanish, be prepared to respond to Spanish questions in Spanish if possible, or provide a translated response from a reputable translation service. This shows that the brand is committed to serving a diverse customer base and is willing to go the extra mile to help.
Responding to employee comments on social media is crucial for retaining current employees and attracting new talent to your organization. When employees feel heard and valued, they are more likely to remain committed to their employer and have higher job satisfaction. On the other hand, ignoring or dismissing employee comments on social media can lead to frustration and disengagement, which may ultimately result in turn over. Additionally, potential job candidates often research companies on social media before applying for or accepting a job offer. By demonstrating that your organization is responsive to employee feedback and concerns, you can create a positive impression and attract top talent. 
So there you have it – the seven types of messages that brands receive on social media. Brands should have a plan in place to identify and respond to each type of message to create a positive experience for customers and employees alike. 
Realizing you don't have the time, energy, or expertise to make it happen? Call or email us to get started.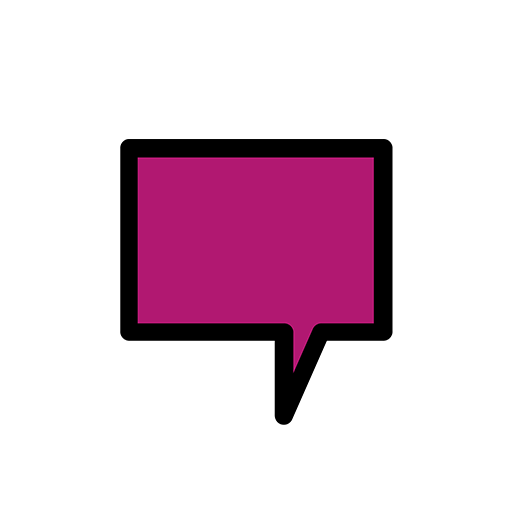 The Chatterkick team is made up of envelope-pushers, big thinkers, brainstormers, and conversation starters. We live and breathe social media advertising and all its analytics and data. We love to create engaged, happy social media communities around businesses, and we are dedicated to creating a glowing brand reputation, culture, and voice for our clients. This blog was brought to you in collaboration with multiple Chatterkick team members. Follow me on Twitter