Fractional CMO vs Agency.
Which one is your Marketing Matchmaker?
Imagine you're at a bar trying to find your potential bae. You're dressed to impress and ready to go. But there's one problem: you're not sure how to catch the attention of the right people and make a connection. You know what could help? A wingman. In the marketing world, social media is the bar where your business can mingle with potential customers. So if your business is looking to test the waters of marketing expertise, what you need is a wingman for your business. That could mean utilizing a Fractional CMO or an Agency – Let's explore.
What exactly is a fractional CMO?
They're experienced marketing gurus who work on a part-time or contract basis to provide businesses with the marketing expertise they need to succeed. You'd have the added value of a marketing consultant, but only when you need them.
What does a Fractional CMO bring to the table?
Increased Expertise: Fractional CMOs bring a wealth of marketing leadership experience to the table, having worked on high-level strategic campaigns. They are known for their leadership abilities and can provide valuable guidance to internal stakeholders, ensuring their buy-in and support.

Cost-Effective: Fractional CMOs are a cost-effective way to access high-level marketing expertise without committing to a full-time executive salary and benefits package.

Flexibility: Fractional CMOs can work on a part-time or contract basis, giving businesses the flexibility to adjust their marketing resources as needed.
Comparing Fractional CMOs and Agencies: What's the Difference?
Both Fractional CMOs and agencies can help businesses create a brand identity and manage marketing campaigns. They're experts in research, data analysis, and messaging that resonates with target audiences. Think of them as the wingman who knows exactly what type of person you're into and helps you tailor your approach to attract them. 
Either option can help businesses identify new opportunities to grow and expand, just like a wingman who introduces you to their friends and helps you expand your social circle. Both Fractional CMOs and Agencies are skilled at identifying new business opportunities and building powerful partnerships. 
The main difference between the two is in the scope of their services. Fractional CMOs typically provide strategic guidance and leadership, but may not have the resources to execute on all aspects of a marketing plan. However, Fractional CMOs often act as vendor managers, pulling execution from multiple agencies, partners, and past partners. They may draw resources from trusted sources like past partnerships or vendors, allowing them to provide more comprehensive and effective marketing solutions. Meanwhile, agencies may offer a full suite of services, including strategy development, content creation, advertising management, social media management, and more.
Fractional CMOs bring a wealth of marketing leadership experience to the table, while agencies bring speed and agility. A fractional CMO can provide valuable guidance to internal stakeholders and ensure their support, while an agency can quickly pivot and execute new strategies in response to market trends. Fractional CMOs may not be as hands-on when it comes to executing campaigns on specific platforms, while agencies can handle both the planning and execution of your social media strategy.
Ultimately, the choice between a fractional CMO and an agency depends on your business needs and goals. If you're looking for strategic guidance and leadership, a fractional CMO may be the better choice. If you need a full suite of services and want to offload the burden of executing campaigns to an outside team, an agency may be the way to go.
Swipe Right on Your Marketing Strategy
As you think about your marketing needs, it's important to remember that both Fractional CMOs and agencies like Chatterkick can help you shoot your shot with confidence and finesse in today's crowded social media scene.The key is to evaluate your goals and resources to determine which option is the best fit for your business. If you're ready to get started with the perfect Marketing Matchmaker but you're not sure which option is right for you, schedule a time to chat with Chatterkick! We'd love to help you walk through scenarios and partners that might be the best fit.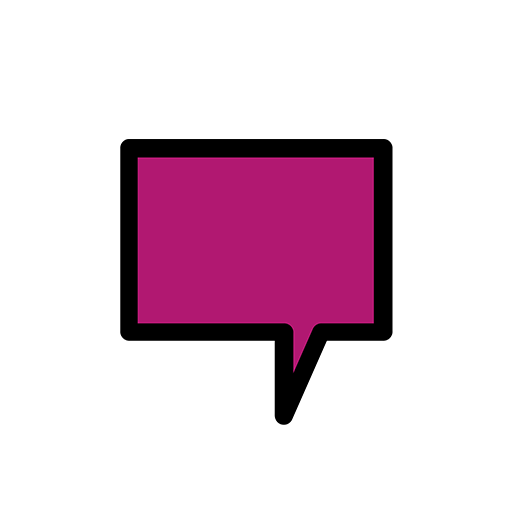 The Chatterkick team is made up of envelope-pushers, big thinkers, brainstormers, and conversation starters. We live and breathe social media advertising and all its analytics and data. We love to create engaged, happy social media communities around businesses, and we are dedicated to creating a glowing brand reputation, culture, and voice for our clients. This blog was brought to you in collaboration with multiple Chatterkick team members. Follow me on Twitter