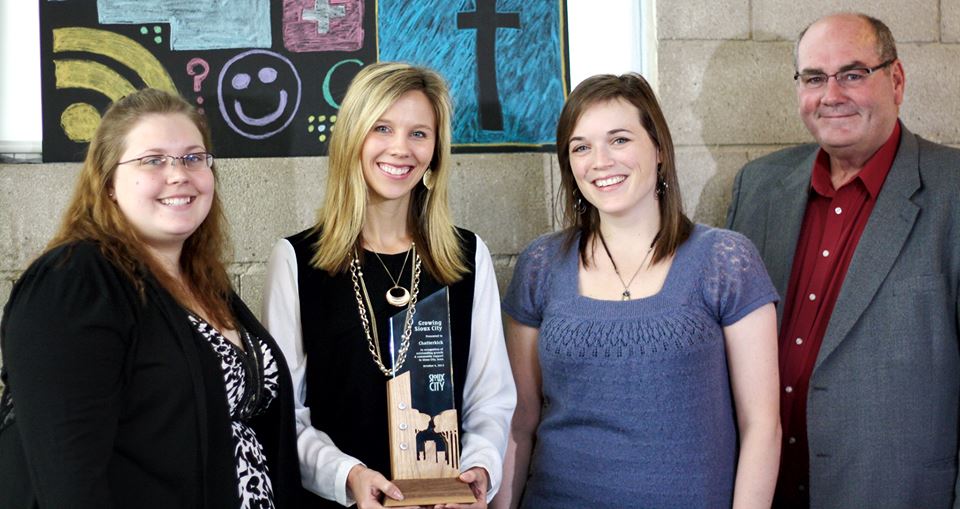 Beth is a great example of the young entrepreneurial spirit we have in Sioux City. Chatterkick's growth proves that our community has the talented workforce to support new and innovative tech startups.
A "Growing Sioux City Award" was presented to Chatterkick in 2013 recognizing the company's growth and investment in Sioux City. The award was presented by Mayor Bob Scott and accepted by Chatterkick's CEO and Co-Founder, Beth Trejo.
I'm honored and humbled to receive this award. Sioux City has been a wonderful place to do business and the support that I have had from the community has been overwhelming. Chatterkick is proof that you can do business with people all over the world, without having to leave your friends and family at home.