50 Best Small Companies To Work For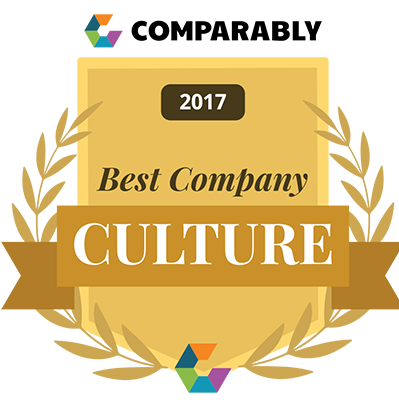 Our mission is to make work transparent and rewarding for employees and employers. Our annual Best Places to Work lists are a critical way to highlight the best companies and various aspects of their business.
50 Best Small Companies To Work For
Compiled by Comparably and featured in Business Insider, Chatterkick was #14 in the list of 50 best small companies to work for of 2017. Chatterkick made this list by qualifying on Comparably, a company culture-indexing site, via employee submitted feedback.
The culture at Chatterkick is amazing. We work hard, but we have a ton of fun doing it. We work well together, have a mutual respect for one another, and enjoy our time together. Chatterkick has the most positive vibe of anywhere I've ever worked!
Chatterkick has always been at the forefront of creativity, early technology adaption, and innovative strategies since its opening in 2012. I'm so proud to have been a part of this amazing team. I'm surrounded by passionate, hard-working, dedicated team members who go out of their way to help our clients achieve success. Looking forward to seeing what the future brings for this amazing group of creative nerds!