2021 Sprout Partner of the Year Nominee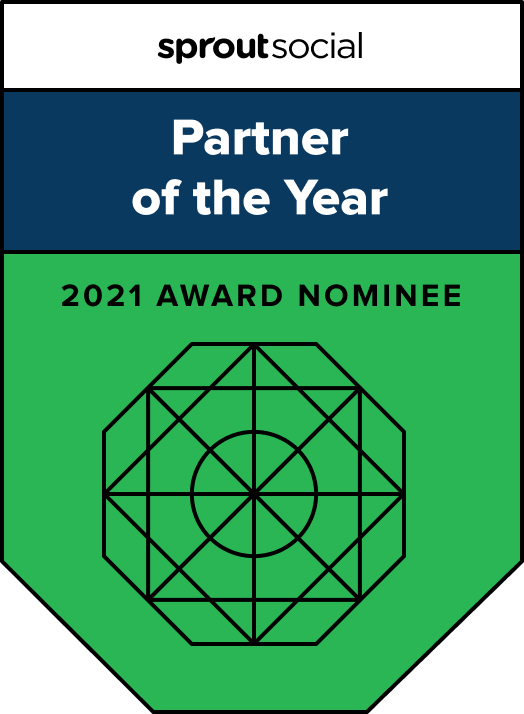 2021 Sprout Partner of the Year Nominee
Chatterkick is excited to be named one of the three nominees in the running for Sprout Social's 2021 Partner of the Year Award.
This award honors the agency that exemplifies all of the traits of a successful Sprout Partner. From continued agency growth, dedication to cultivating strong agency-client relationships, commitment to community, and an innovation mindset regarding their social media service offering. Basically, being all-around awesome.  🙌🏼
Help the Chatterkick crew snag the win! Click here to see the nominees and cast your vote.